Upcoming Events
NTMS vs STMS

North Tattnall Middle School

Spring Break

North Tattnall Middle School

Region Championship (Metter)

North Tattnall Middle School

Environmental Club

North Tattnall Middle School
View Monthly Calendar
Information for our School Family 3/19/2020
Our feeding program begins Monday, March 23rd. Please see the announcement on the district website for places and times (
www.tattnallschools.org
).
At this point, our school calendar will remain the same.
We are tentatively planning to resume school on April 1st, but that decision could change. Please continue to check our school websites and social media accounts for updates. We will also continue to utilize our normal communication tools.
Our spring break, which is scheduled for April 13-17, will remain the same as planned.
At this point, we have not developed any plan for make-up days.
State testing has been canceled.
Online resources are available on our district website (
http://bit.ly/2xFjS5Y
). We are providing these resources to help students remain engaged in the learning process; however, we are not concerned about assessing for grades. We encourage parents to use this time to love on and connect with their children. Here are a few ideas:
*Talk to your children about your family history/ancestry;
*Read to your child or have him/her read to you;
*Teach him/her how to balance a checkbook;
*Take a nature walk and enjoy the beauty of the world;
*Teach your child a life skill - how to change a tire, how to cook a meal;
*Have your child practice basic math facts, such as multiplication.
Please don't think that you have to recreate school at home. Once we are back to normal, we will pick up where we left off. We will make it through this together. #whateverittakes
Take care of yourself and your families!
Gina
Coronavirus - Tattnall County Schools Closing Announcement
After listening to Governor Kemp's press conference yesterday and meeting with Tattnall County emergency and health officials, a decision has been made to close all Tattnall County Schools beginning Monday, March 16, 2020, for a two week period. We will evaluate the situation before Monday, March 30th to determine if we are safe to return to school, and we will communicate that decision via our normal communication avenues. This action is being taken in an effort to slow the rapidly spreading COVID-19 virus.

We recognize the hardship this decision places on many families, but protecting our students and staff, as well as the community's health and well-being, are of the upmost importance to us.
School and district activities are canceled or postponed after Friday, March 13, 2020. This includes outside groups who may have been scheduled to meet at our schools.
Also, we ask you to continue following the COVID-19/coronavirus guidelines as shared by the Centers for Disease Control (CDC) that are posted on their website: https://www.cdc.gov/coronavirus/2019-ncov/about/index.htmlOpens in a new browser tab. These include monitoring your family's health for flu-like symptoms and reaching out to your local health provider if these symptoms occur.
Please know that this is a unique situation for Tattnall County Schools, our state and our nation. We do not yet have all the answers, but are committed to communicating with you as frequently and openly as possible via our normal methods of communication.
Your support and confidence during this unprecedented time is greatly appreciated.
NTMS Weekly Newsletters, Sports Schedules & Lunch Menu
GEORGIA MILESTONES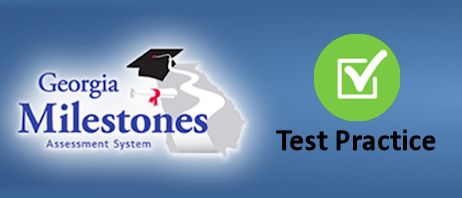 Welcome to Experience Online Testing Georgia!
Sports Physicals
Tattnall County Young Authors
Congratulations, Carter Helms
7th Grade District Winner
Amazing Shake Challenge 2 - 2nd Place
Amazing Shake Challenge 2 - Winners
Amazing Shake Challenge 2 - Preliminary Round
Tattnall County School Calendar 2020-2021
Message from the Principal
Welcome to the North Tattnall Middle School page! Words cannot express how excited I am to serve the young men and young women of Tattnall County again! Thirteen years of teaching and coaching and two years in administration have led me back here to Tattnall County, and I couldn't be more proud to serve this community as Principal for the 2019-2020 school year. Tattnall County is known across our area as a great place to work and live, and I feel that is largely attributed to the expectations and pride of this community.
We are excited about all our new and returning teachers, and I'd like to personally vouch for each teacher and coach at NTMS. They are not only great teachers and coaches, but also great people. I know that they are here teach and grow young men and young women. I am proud to serve alongside each one of them!
I have worked in great districts before, but I can tell you without reservation the district support we get here is unparalleled. Our district office is proud to support our growth both academically and athletically. Thank you board of education members and staff for continuing to step up and support us toward doing "Whatever It Takes" as we work towards excellence. I look forward to introducing each of you to #TheWarriorWay Go Warriors!
Sincerely,
Donny Sikes
Tattnall County Area Services
Families in Crisis
Partners in Education
NTMS Students of the Month
NTMS Acknowledgement System
Warrior Spears
TELEMEDICINE
The BRIDGE Law
Right now is the time for your child to begin preparing for his or her future. In 2010, the Georgia General Assembly passed the BRIDGE law which requires students in grades 6-12 to receive college and career guidance and options in preparation for a successful future.
CLICK HERE FOR MORE INFORMATION
RMS Report Card 2017-2018
Just for Parents
Motto: Mission: Vision
MOTTO:
Whatever it Takes
MISSION:
The Tattnall County School System is committed to doing whatever it takes to ensure a quality education that affirms
ALL students' value and worth and will lead to high school graduation and productive citizenship.
VISION:
The Tattnall County School District will utilize innovative strategies to ensure ALL students will be successful
today and prepared for tomorrow.